We are able to develop devices based on optical technologies that can find and determine many indicators of food quality.
Our development team create technologies to develop prototypes and Products that can be used in various fields of application.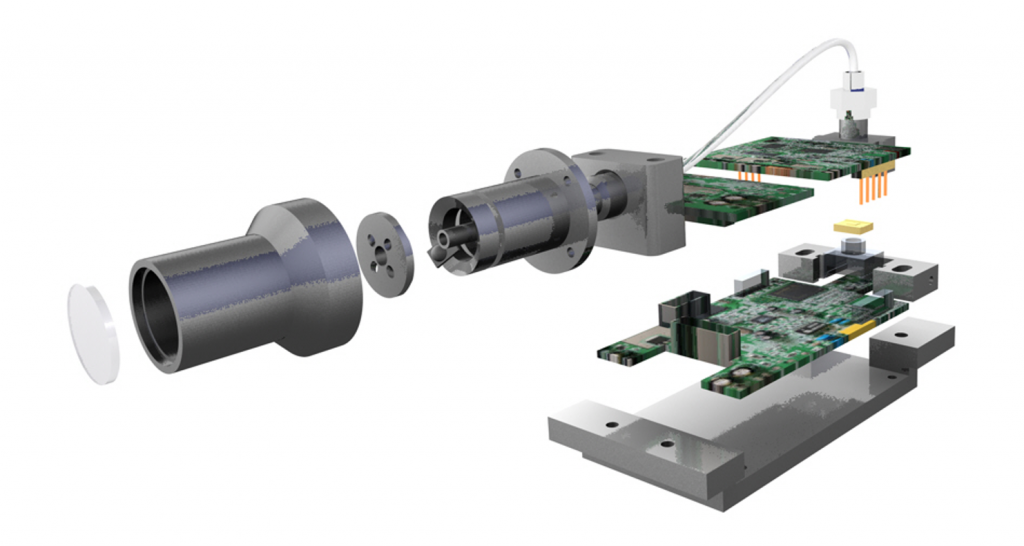 S2M technology and product development services
The s2m – Society for Technology Transfer (s2m) is involved in both technology and product development. These are different but linked, interdependent processes that often run in parallel. Technology development typically involves developing multiple approaches to addressing a problem, with ideas being quickly found, tested, and repeated by creating prototypes and running pilot projects. On the other hand, the best solution is developed during product development and implemented as efficiently as possible.
For a successful product innovation, it is necessary to determine how technology and product development can best work together. One possibility is to develop separate but parallel rails for the two processes. On the technology development track, alternative solutions to problems – "information nuggets" – are researched and stored so that they may be used later. Concrete new products, new product lines or improved products are created on the product development track.
Bio analytics based on MRI defined conditions
Find optical signatures and fingerprints for food quality control or find antibiotics in water with the specialists of MRI.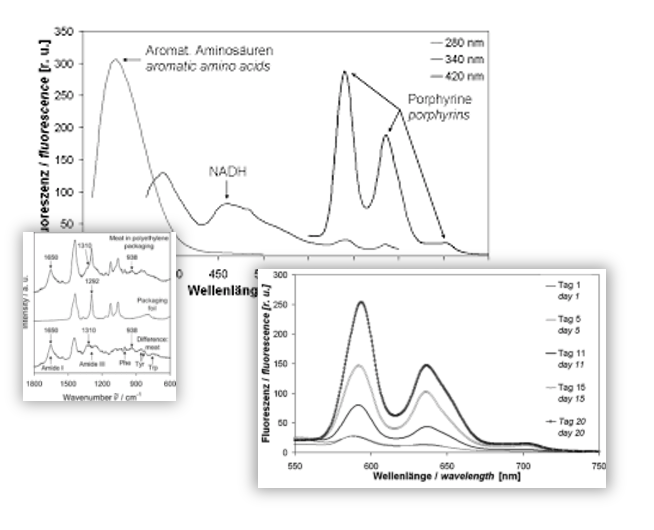 Create Prototypes based on the fingerprints of optical signals and simulate the functionality of requirements.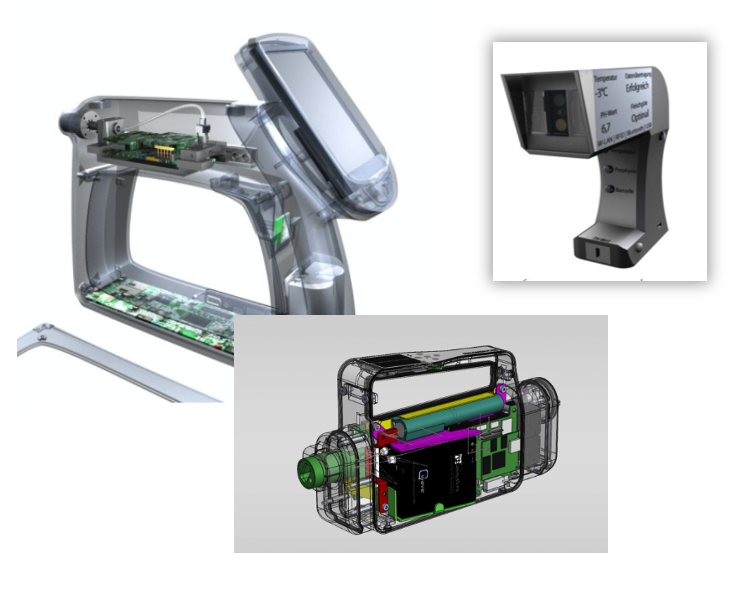 Build products for different applications to analyze food quality and bring it into market.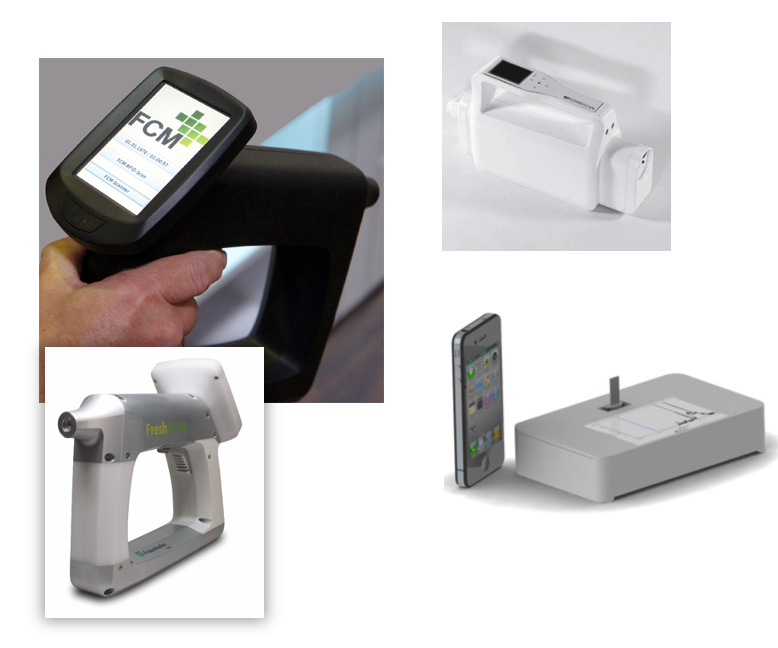 Bring it into application
Connect analytic devises with Quantic-System hardware port to to evaluate the measuring signal and control the aquaculture production plants or (horse) meet production or anything else.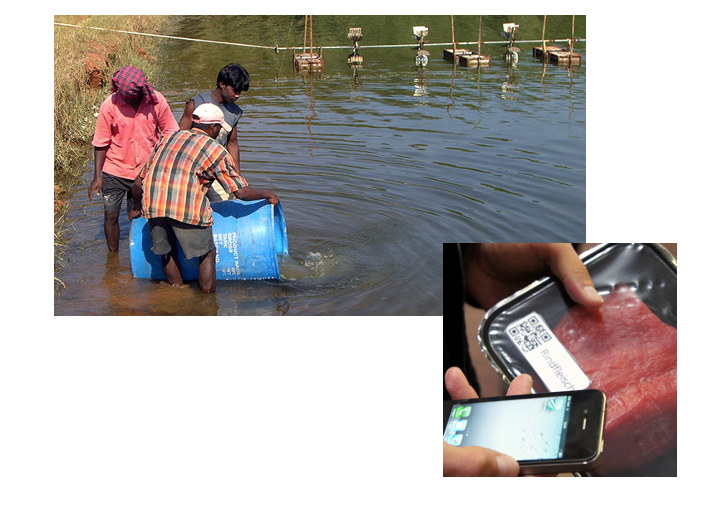 Modular development concepts
We use modular development concepts with standard components.The modular structure enables new areas of application to be opened up quickly and the cost-effective production of hand-held measuring devices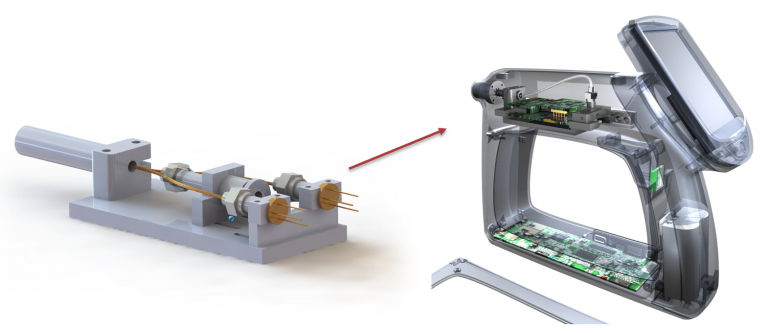 One prototype for different applications
Our development team updates technologies and uses them to develop prototypes that can be used in various fields of application

Professional partnerships
Our optical technologies and product developments are based on the latest scientific findings from German institutes.

The Leibnitz Institute for Agricultural Engineering analyzes the optical signatures that we need to recognize pollutants or metabolic processes.

Research and development partner to build reliable optical components and prototypes.
One of the biggest microsystem and optical development institute of the world with a huge network in other cross-sectional technologies and institutes.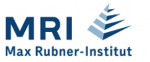 The Max Rubner-Institut works together with the federal ministry of food and agriculture and defines the Import conditions for food and food production requirements in Germany.
If you like to import food to Germany or Europe S2M has access to the specialists, Labs and the network of MRI.

The University of Bayreuth has the specialists who will find the optical signatures and fingerprints of antibiotics to satisfy import conditions and food production requirements.
Biological research partner of MRI.
Some prototypes and products we have developed
S2m and its partners have been involved in many research and development projects.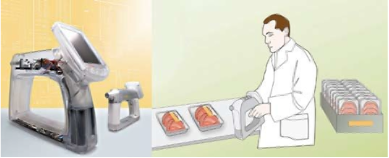 Detect the quality of pork meet quickly and through the packaging.
Change optical filter and we can use it to analyse also the quality of horse meet.
Detects the number of bacteria that make the meat inedible.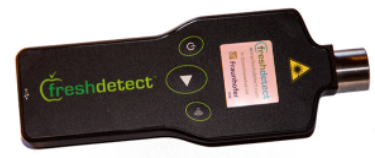 Detect different sorts of meet quickly and through the packaging.
A further development of the Fresh Scan with the same development team.
Build with the Fresh Detect GmbH.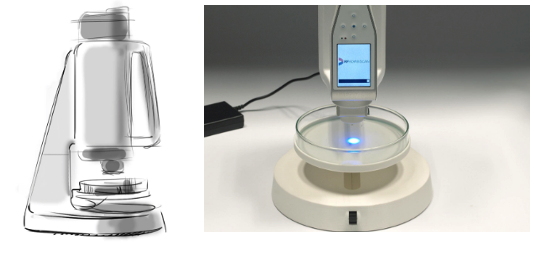 More for lab use. Can analyze Fluorescence and Raman Signals of a short and easy way.
Can be used to find the fingerprints and optical signals we need to find the antibiotics in water or
to find bacteria on different meet surfaces.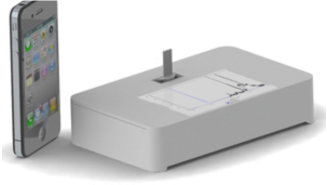 A Scanner to find dioxin in baby food products.
Can also used to find porphyrins and e-coli bacteria.
Detects the number of bacteria that make the meat inedible.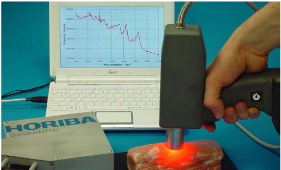 Detect different sorts of meet quickly and through the packaging.
Very sensitive measuring device for the measurement of Raman signals to find different bacteria on every meet surface.
Same technology to find antibiotics and different active substances banned for using in shrimp aquaculture.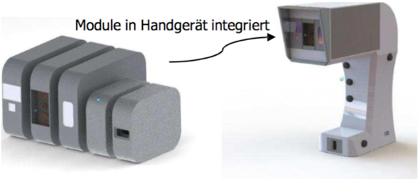 Modular mobile optical measurement system to control meet production and optimize the food chain management.
PH- Value
Temperature
Freshness of meet (porphyrins)
Barcode scan
Different applications possible
Why S2M use the optical technologies to develop food quality instruments?
By using optical technologies we can determine all different kinds of bacteria, pollutants, antibiotics or what ever you want for food quality control or optimize the food production.
By exchanging optical components, we can develop new measuring instruments that meet completely new requirements and conditions.
We can immediately and without additional cost increase the areas of use with the same measuring instruments.
With the optical based equipment we can find the reason for the sudden shrimp dying.
Why S2M development team is so important for success?
We are a well-established network of experienced specialists with many experience and knowledge in bio analytics research to create products for food production control and analysis.
Most food analyzing systems in the market was developed with the S2M Network and partners.
You couldn't find any commercial products in the Market to find antibiotics in water well.